Seat cubes with convincing characteristics
Xbrick is made of 100% recyclable pure expanded polypropylene (EPP). We have deliberately chosen this recyclable material because it makes Xbrick so special and offers many functional and ecological advantages.
Xbrick® surface and structure
A new patented laser process enables
alternately structured and smooth surfaces and
provides a unique haptic.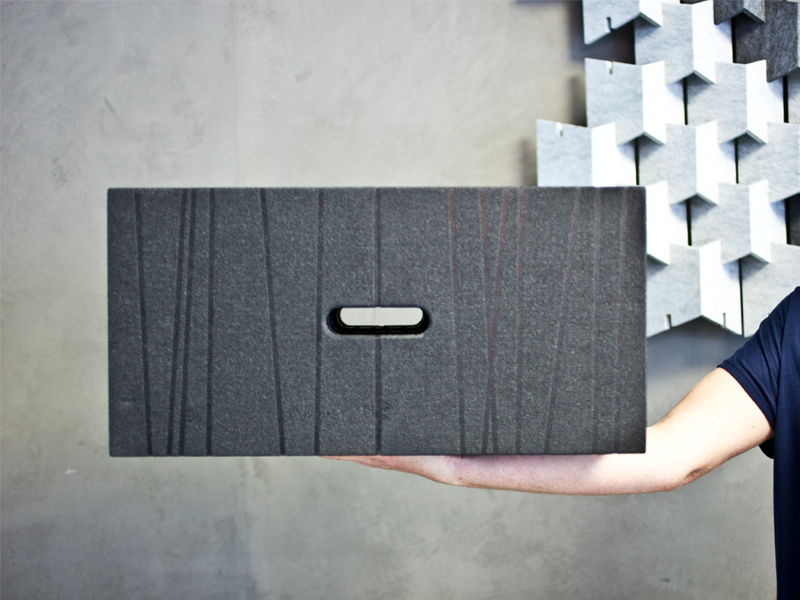 With about 1.4 kg it is extremely light for its volume and therefore easy and almost noiseless to handle, the inhibition threshold to use Xbrick is therefore very low.
Six grip holes allow easy handling as well as connection and plugging possibilities for the
Xbrick accessories.
Xbrick owes its enormous pressure stability at low weight to its lightweight construction principle and its almost hollow inner rib structure.
The colour range is expanding, currently black, grey and orange are in stock. Other colours are also available on request for quantities of approximately 200 pieces and more.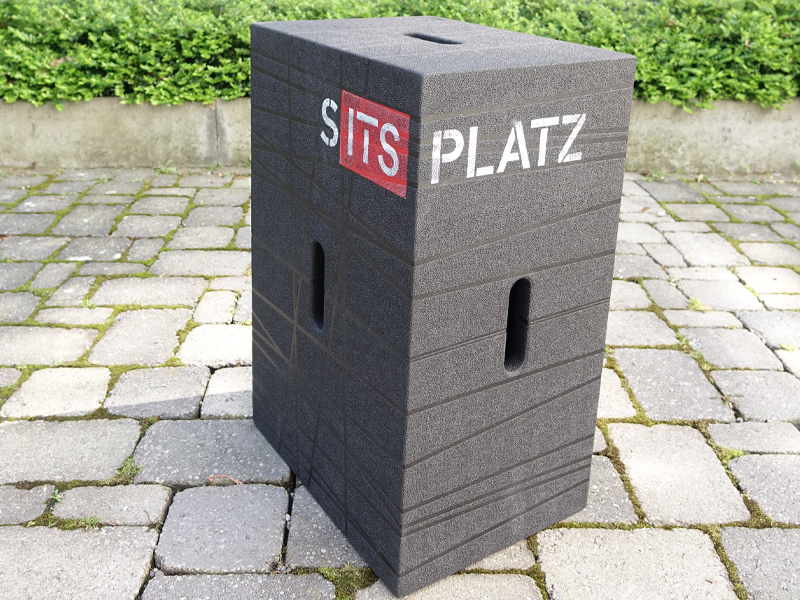 Individual printing or embossed logos are possible.
Odourless and free of plasticizers, Xbrick can be safely used in combination with food or as a toy.
Easy to clean and disinfect
and water resistant.
Production takes place in southern Germany. It is important to us to work with local suppliers, to establish long-term cooperation and to be in direct contact with them. Final assembly and dispatch are carried out by employees of the Remstal Werkstätten der Diakonie Stetten e. V.
Before a return to the recycling cycle in
is considered, Xbrick can also be used as a helper in the garden or workshop after a long period of use.
As a partner of C2C Lab, we are committed to transparent supply chains and a consistent recycling management. At the end of a long product life cycle, we take back used Xbrick and ensure that it is reused or returned to the material cycle (100% recyclable).
Design stool can be combined x-fold
As an accessory for the Xbrick to connect several Xbricks with each other, simply by plugging them together. The result is grandstand structures, different table heights and mobile standing variants.
Download Xbrick CAD data.
*) You can unsubscribe from the newsletter at any time. You can find further information in our privacy policy.
Simply create concepts - moodboard - planning - OFML®
Realise fast room solutions with modular multifunctional furniture. Individual, clever, high-quality and inexpensive at the same time.
von Partner wp_westermann products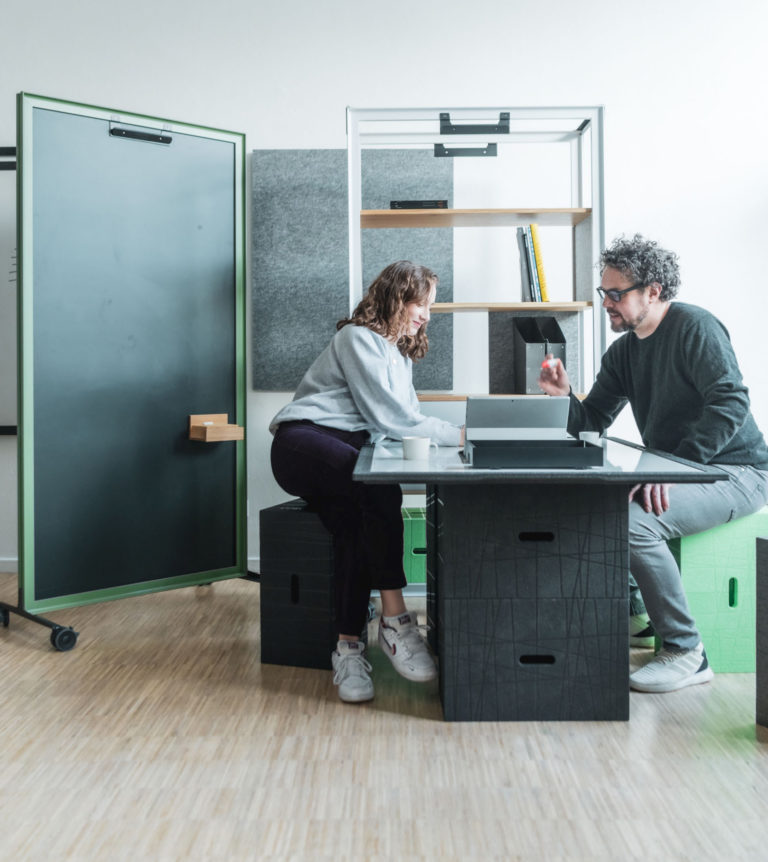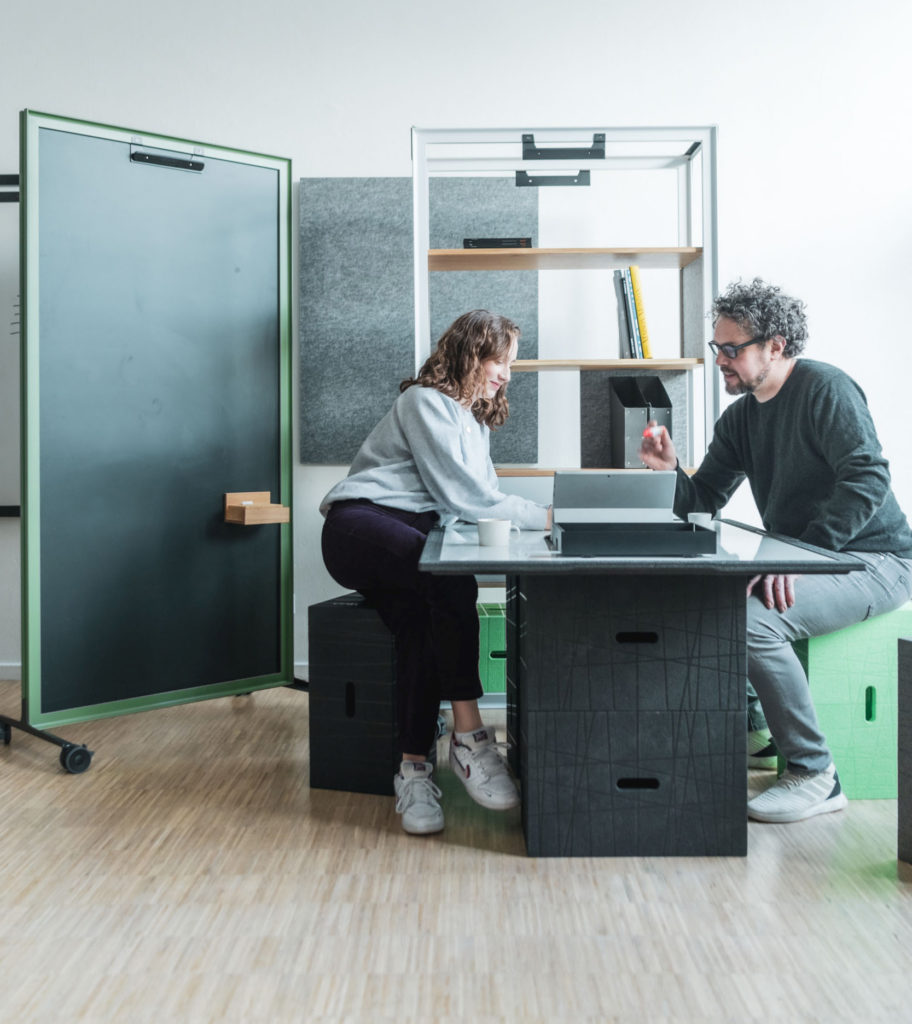 We are happy to support you in the realisation of your project and look forward to exchanging ideas with you!