Magic Mushrooms - Mycelium
Admittedly, most people don't think of sustainable furniture when they hear "magic mushrooms." One could almost think that the headline only starts with it in order to catch attention with a buzzword. Because buzzwords aren't called that for nothing, and none is currently used as frequently as sustainability – and that's a good thing, because sustainability is a topic that affects us all. Mostly, however, "green" stops below the green coating, be it for fashion or furniture – but sustainability is more than just a label, sustainability stands for longevity in a short-lived world, mindfulness and awareness of one's own actions and their consequences. So what exactly is sustainable furniture? Let's take our Xbrick® as an example to explain the topic from our point of view. For us, furniture is characterized by its longevity and multifunctionality, because the fewer new items are bought, the less is produced and the fewer resources are consumed – logically. Our first Xbrick®, which has been in daily use for almost 4 years and fuels new, creative ways of working and approaches, proves this.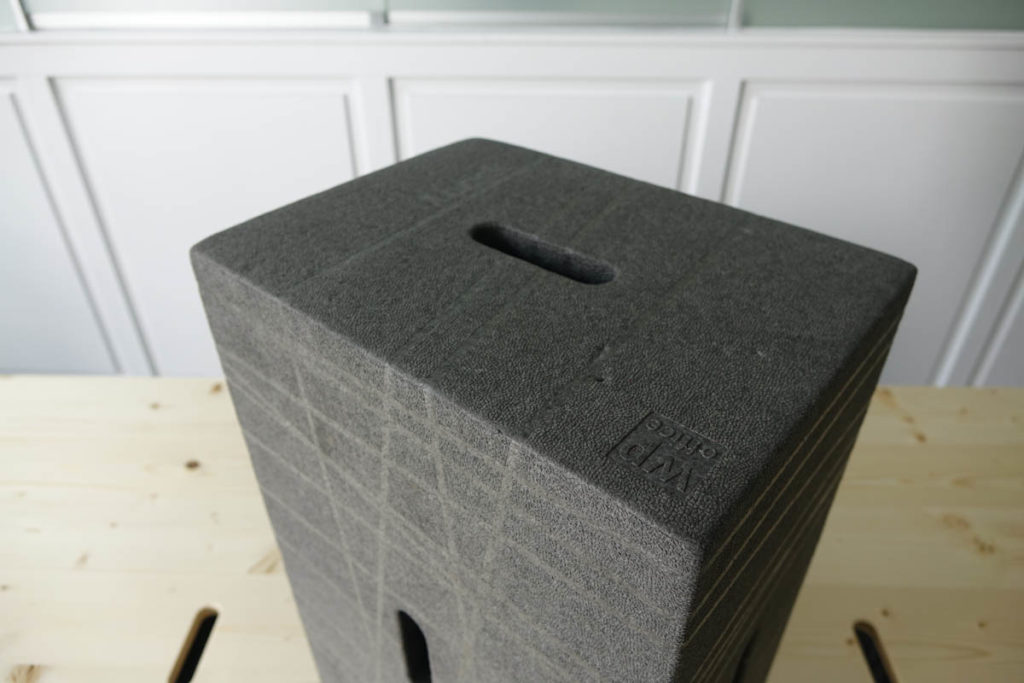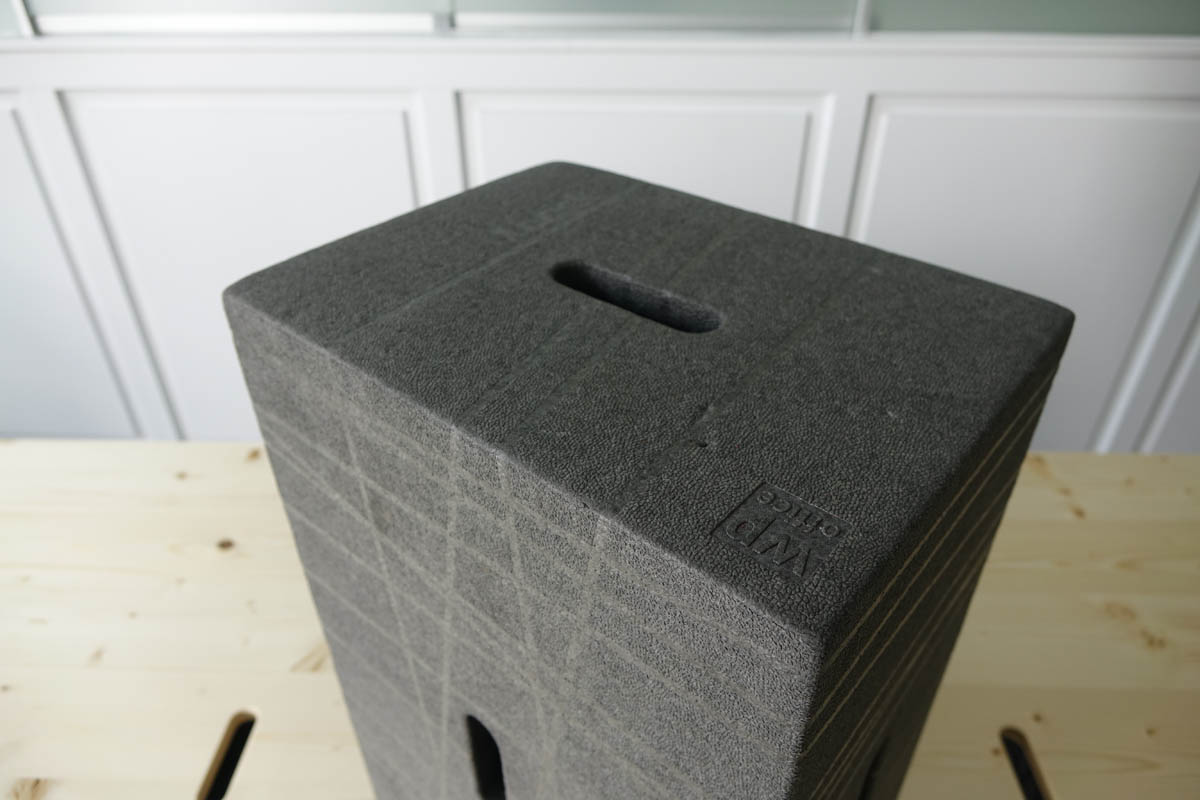 Xbrick® shows that thanks to its stability, it masters all everyday tasks with ease and adapts flexibly and spontaneously to the needs of its users. Thanks to its multiple uses, fewer different pieces of furniture are needed. A stool on the balcony, a seat to put on your shoes or simply put your feet up while drinking coffee. Xbrick® can do all that and much more. If your buddy does get a few scratches at some point, that's no problem. Xbrick® is not afraid of hard work in the garden or in the yard and can also be easily downcycled into the workshop or garage. We also take back used Xbrick® and take care of a second use.
We experiment with the mycelium
What about the material used for sustainable furniture? It should be suitable for recycling, in the best case a renewable raw material that can be returned to a cycle at the end of its life or processed in another way. Xbrick® is made of expanded polypropylene (EPP) – this can be easily returned to the raw material cycle by producing PP or EPP beads from it again. That's already quite good, but somehow we're not really satisfied with it yet.
That's why we're experimenting with other materials – for example, mycelium. But what is mycelium anyway? This brings us back to the headline, because mycelium is, in very simple terms, the root tissue of a fungus. The fine root system of the fungi, the so-called hyphae, combines with other materials to form a building material that is very light and malleable. Mycelium grows within a few days and is completely compostable. But let's go into a little more detail and start the process all over again.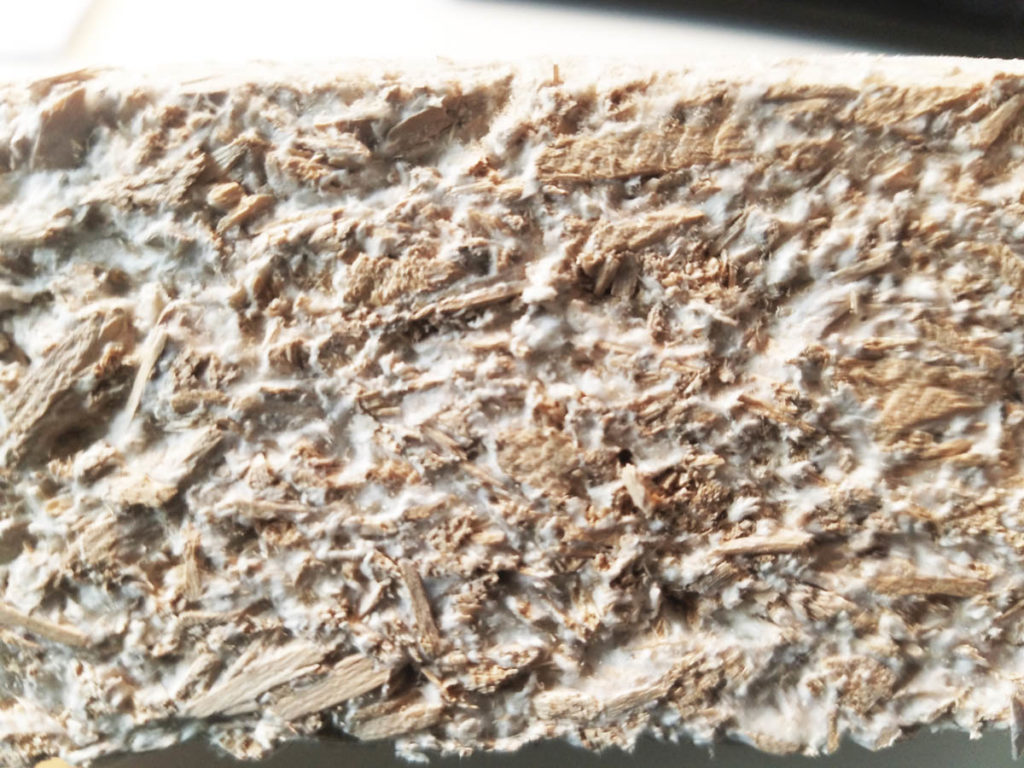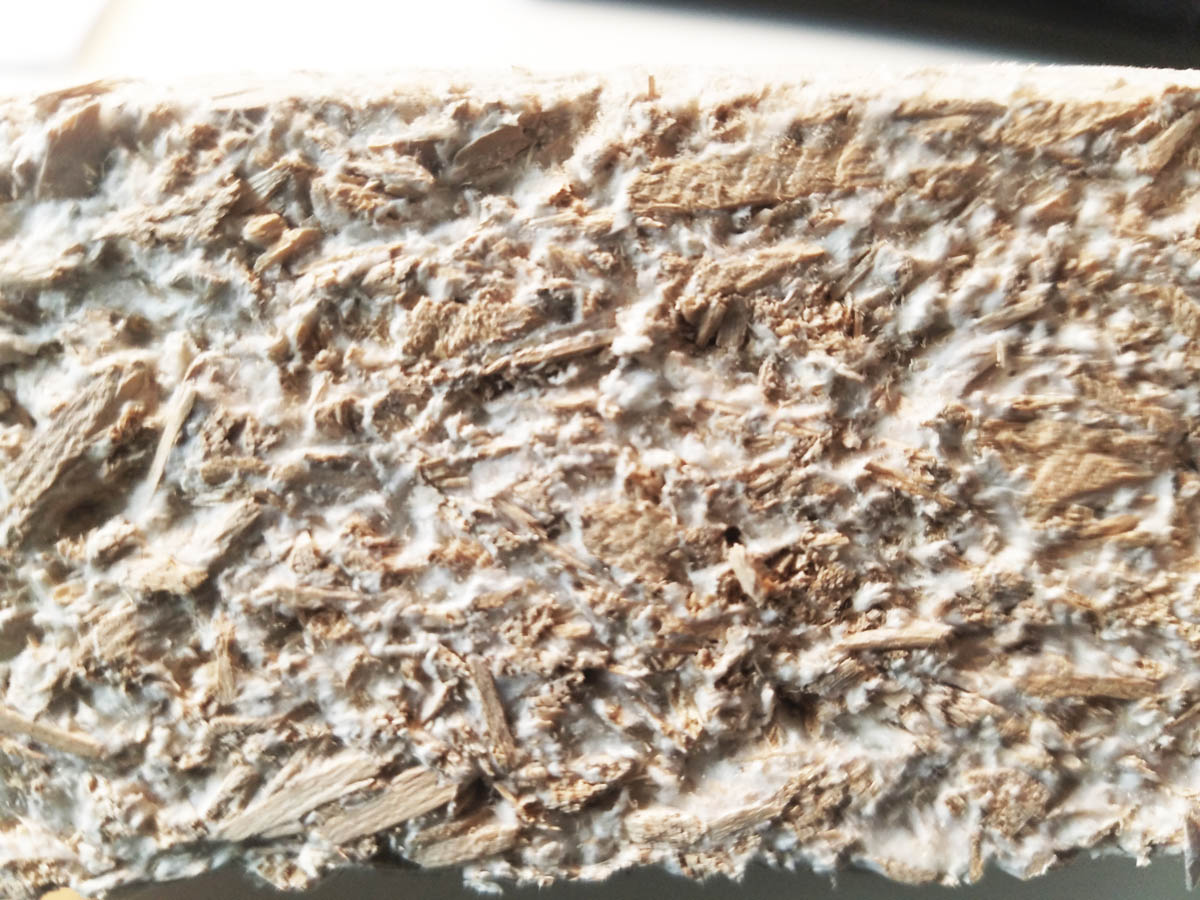 Any aseptic mushroom fiber can become mycelium. In principle, anyone can do this at home – just cut open a mushroom and take out fibers from the middle of the stem. This can be done with any mushroom, but oyster mushrooms and lacquer mushrooms are best. This mushroom fiber then gets, for example, wood chips as a breeding ground and can grow on it. Mostly you can buy this combination ready-made. Our Mycelium got hemp fibers as a culture medium. This mass of fungal fibers and culture medium is then filled into the desired form. This can be a protective packaging, simple room or acoustic elements, or even an Xbrick®. Then a little water is added, the whole thing is covered and the fungus gets going. However, our Xbrick® with its complex ribbed structure is a completely new challenge for the mycelium. We did a lot of experimenting, testing and planning to figure out how to bring these two worlds together and "tame" nature. This starts with creating the shape into which the mycelium will grow.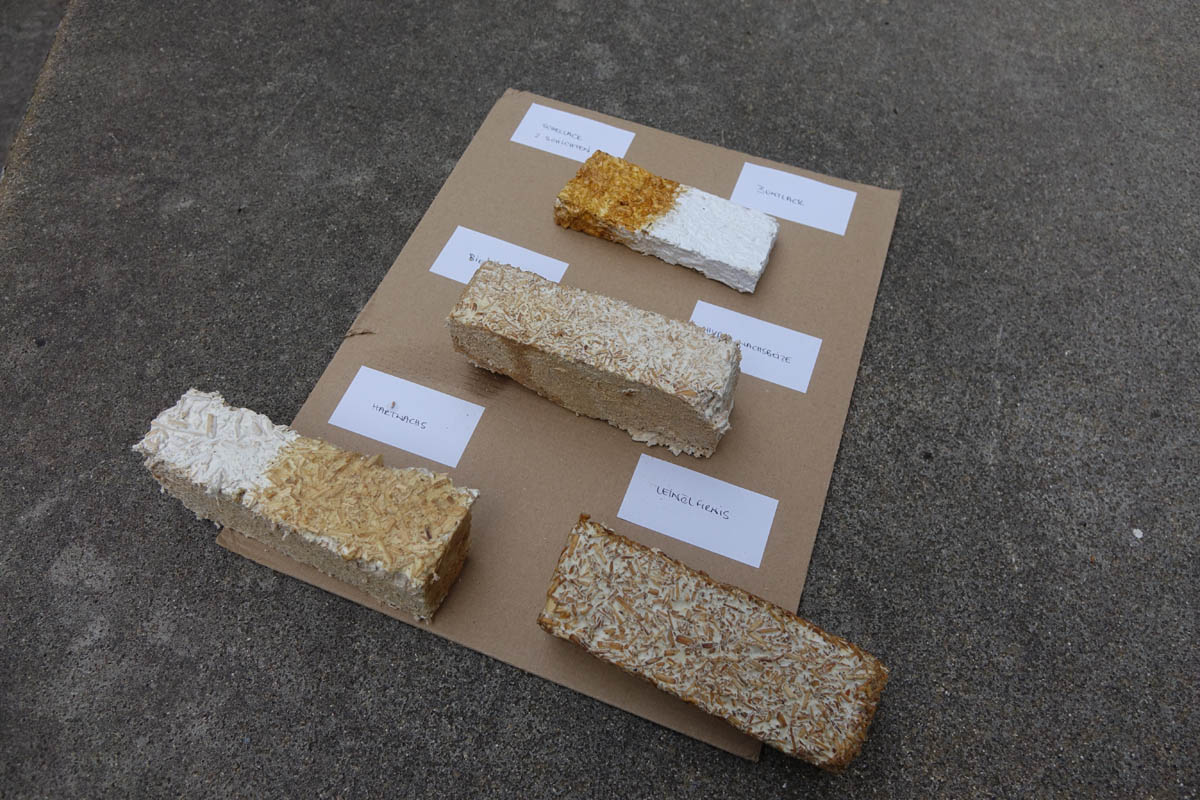 We have divided our Xbrick® into two halves, this allows better control of the growth process and the Xbrick® remains mostly hollow inside. In the end, the two halves can grow together to create the typical Xbrick® shape.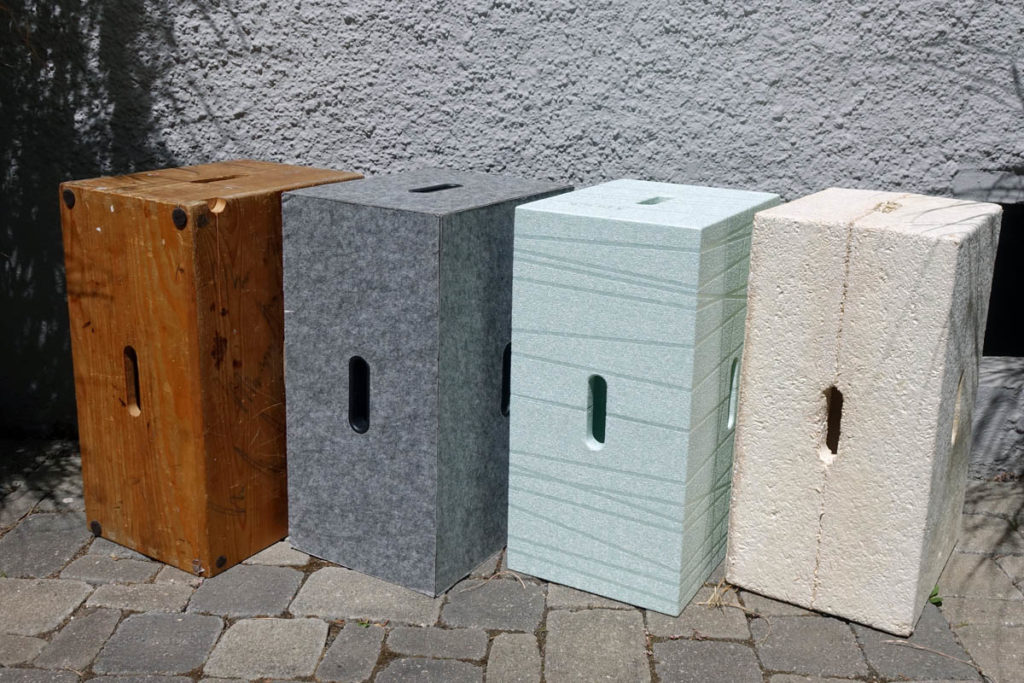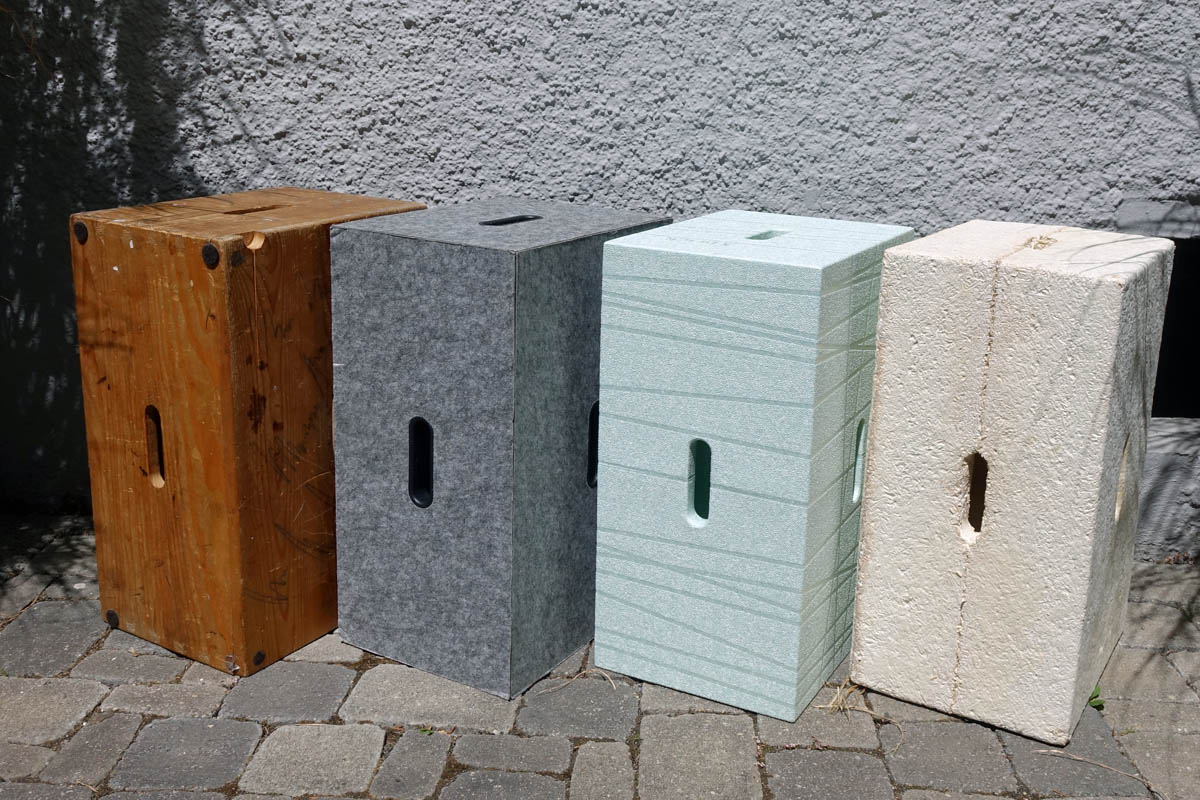 When the desired shape is achieved, the fungus must be deactivated, for this purpose it is dried out, this is usually done in a special oven. After drying, the material is insulating and has good insulating properties. All sorts of interesting things can be done with mycelium. It is conceivable, for example, to grow a pavilion for an event, which is composted on site after the event and thus reintegrated into the natural cycle.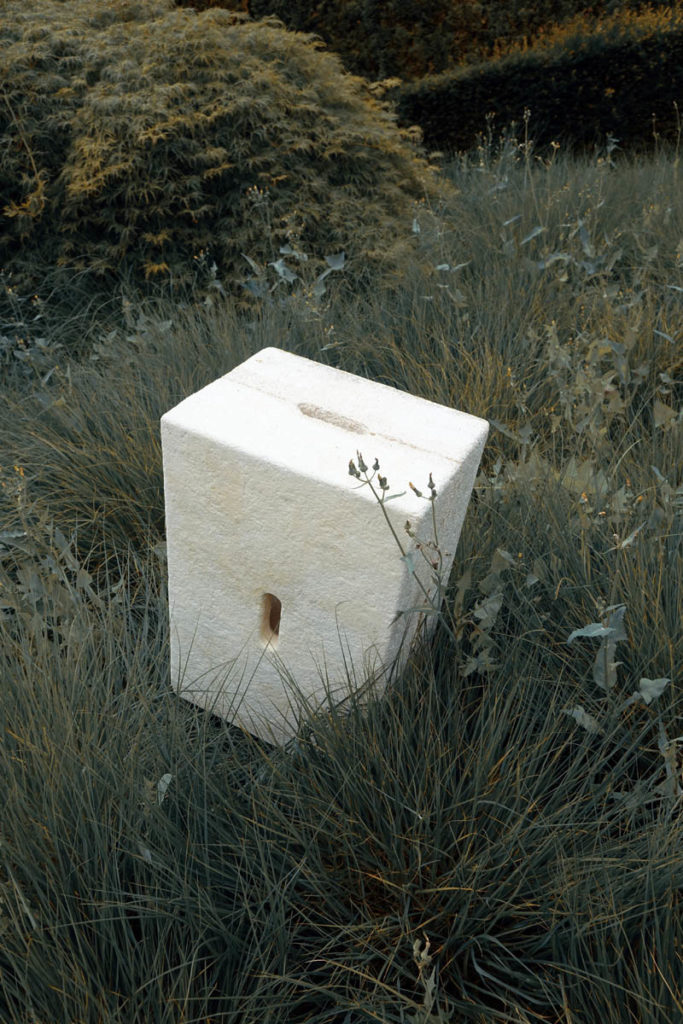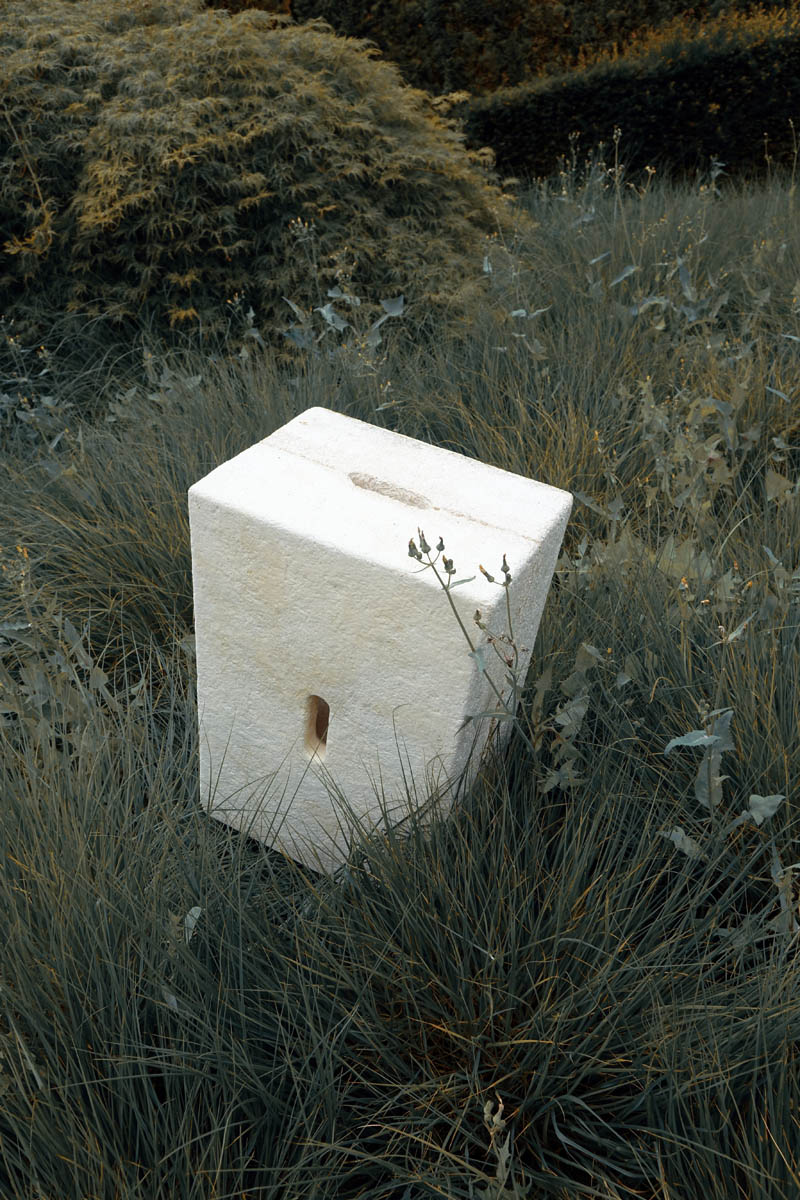 The potential of Mycelium has also been recognized by major fashion brands such as adidas and Stella McCartney. In the fashion sector, mycelium is used as a leather alternative. Known under names such as "Mylo" or "Unleather," it is processed in shoes or handbags. Deceptively real, vegan and easy to grow. Sounds pretty cool, doesn't it? We think so too, because we are quite fascinated by this offbeat material. Mycelium adapts to its environment, is incredibly flexible, and has thousands of different applications – just like our Xbrick®! Admittedly, research with Mycelium is still in its infancy, but we couldn't in good conscience claim Design Thinking and New Work as our banner if we didn't stay on top of such developments. Because these approaches are also about thinking "outside the box" (or in our case "outside the brick"), changing perspectives and developing new solutions. And because our Xbrick® is the perfect New Work furniture, these approaches are also reflected in its design and material. And because we want to adapt to new circumstances and take on new challenges, we are currently trying to grow an Xbrick® in this way.