Behind Xbrick is the development and design team of wd3_spatial design. Since its founding in 2016, wd3 has been designing furniture and spatial structures for working environments, for educational institutions and for the home, always in close consultation with the client, who share the wd3 team's passion for durable, sustainable and functional furniture.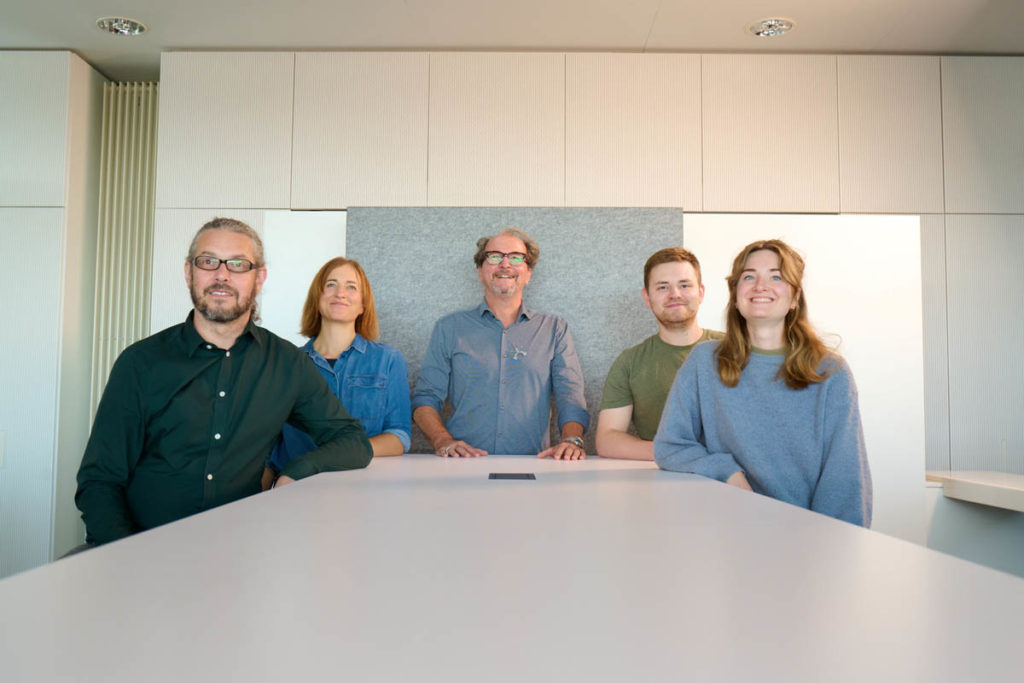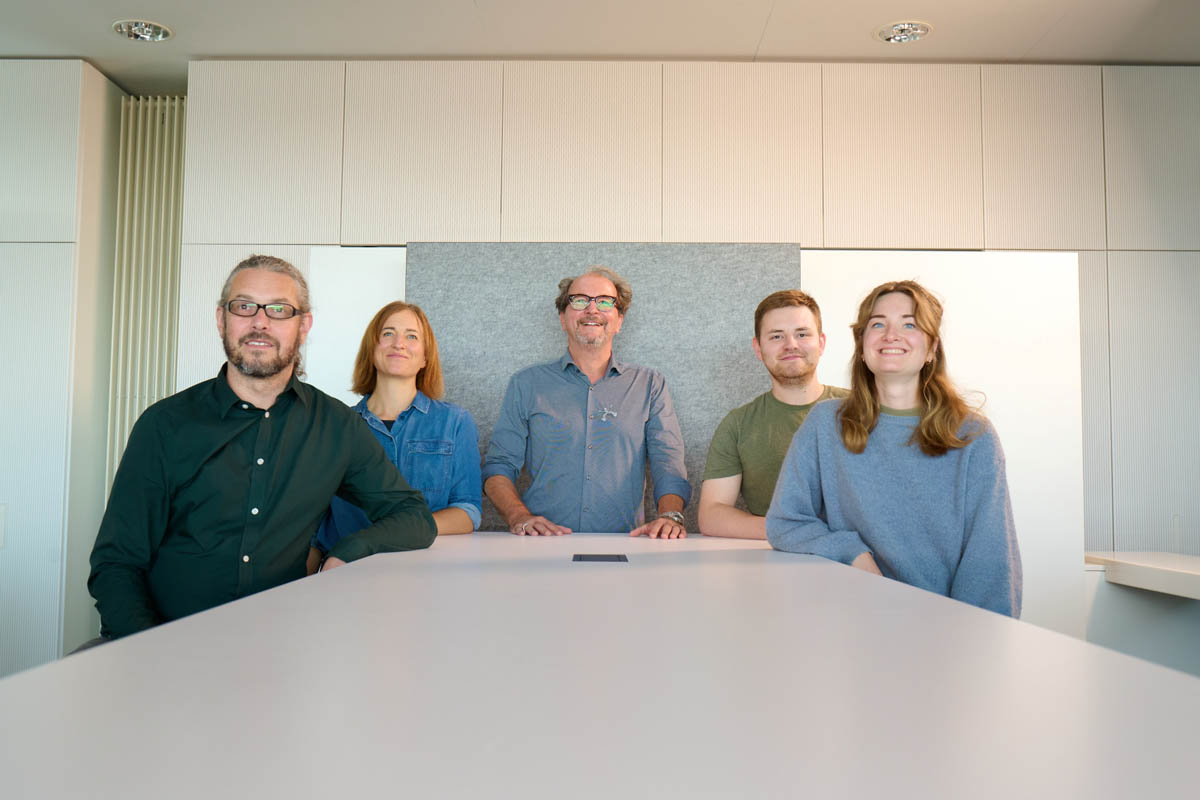 The wd3 team covers the entire product development process and offers clients complete project management from conception and construction to design and product communication. In Michael Daubner, the development office has a managing director with over thirty years of experience in the development of spatial structures and lightweight construction, many of them at the helm of an internationally active medium-sized company.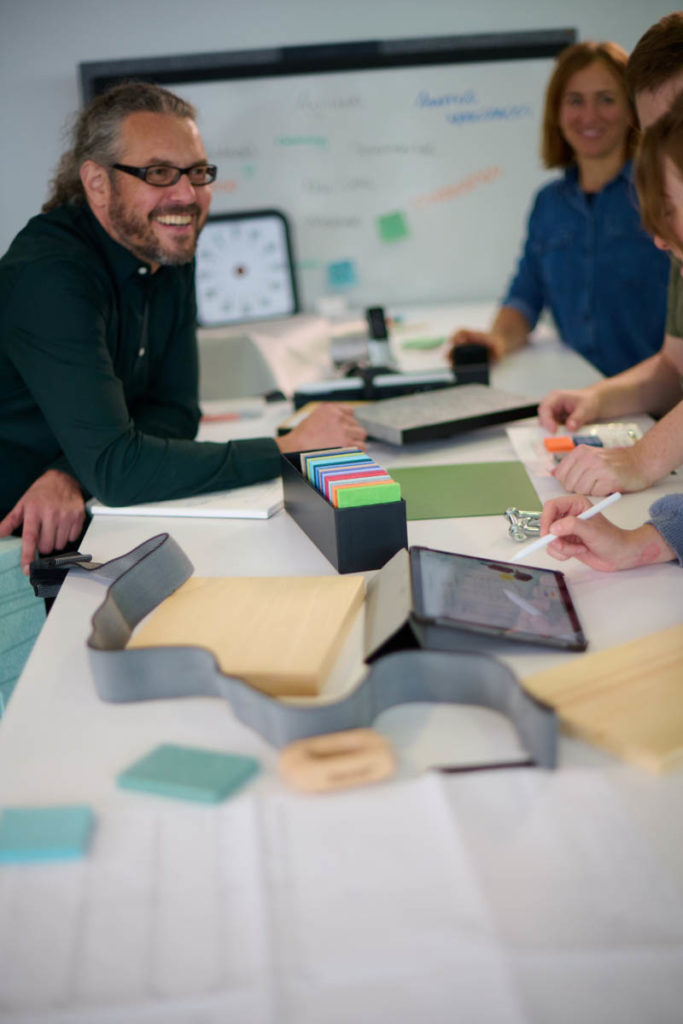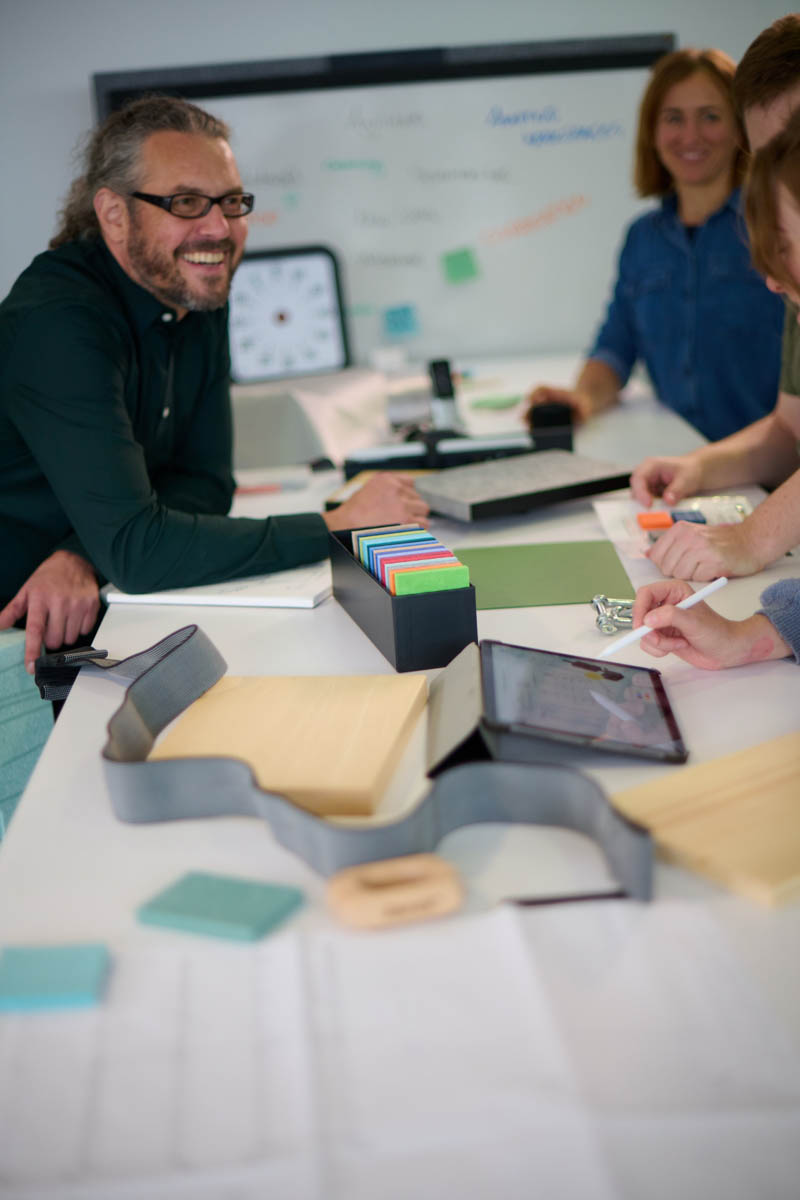 the design journalist Armin Scharf
Design is often reduced to the outer form of a product. You say that's not enough.
Exactly. Design, as we understand it here, goes deeper, to the core of a product. We deal with materials, with manufacturing processes, we are always looking for new materials that offer us and our customers new possibilities. And we look very closely at the impact a product can have on its users.
You also talk about adaptive products.
In my opinion, that is a very important product characteristic. The more flexible and universal a product is, the better it is. I don't think much of products that are mono-functional or only represent a very narrow usage model. Such products are no longer up to date. They probably never were.
What does that mean in concrete terms?
Good design must allow, permit and promote adaptations by users and also signal this. You have to quickly recognise how a product works and what you can do with it. Easy access is just as important as triggering a positive impulse in the users. I see this as an impact beyond the actual product, which can trigger other behaviours. This in turn has an effect on the design language – if it is reduced, situational adaptation is easier. To achieve this, we work our way to the very core of a product. Of course, we always keep the potential of our customers in mind.
We always consider what possibilities our customers have, what is feasible for them. A great concept is of no use if it cannot be realised or requires high investments in production processes. On the other hand, medium-sized companies in particular are looking for new ways to use their expertise, but are trapped in their perspective. This is where we come in as a development partner, with our ideas, our agile way of working, our desire to test new ways and, of course, our deep technical know-how. We think in terms of opportunities and, for our clients – we go beyond. In short: we see ourselves as developers, as partners for design, technology, implementation and research.
Are you innovation drivers?
You could say that. We are always looking for new possibilities, for example for materials that are more sustainable, save resources, allow lighter constructions. We are also pushing ahead with such things ourselves; as is currently the case with mycelium-based materials. The many design awards show that we are on the right track.
Michael Daubner is a trained master carpenter, wood technician and was a master student of Arno Votteler. He has over thirty years of experience in the development of modular spatial structures and lightweight construction concepts, and spent many years at the helm of an internationally oriented medium-sized company.
wd3_spatial design was founded jointly by Frank Westermann and Michael Daubner in 2016. The Stuttgart-based office develops innovative systems for Karl Westermann GmbH + Co KG in Denkendorf – and, of course, other customers looking for new ideas.
>> www.wd3.design